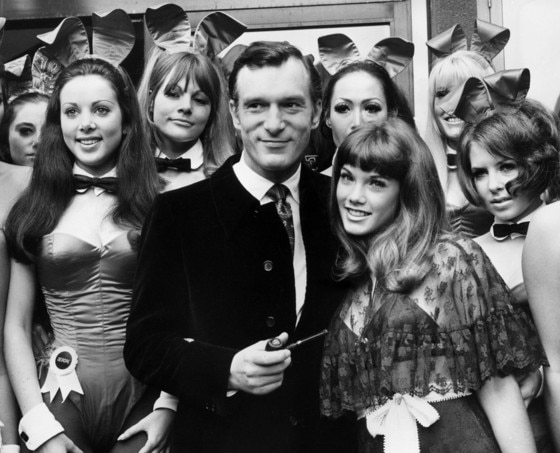 We knew this day would come, as sad as it would be.  Yes, Hugh Hefner is dead at the age of 91.  Many thought he wouldn't live that long with the life he lived, but it is thankful he lived as long as he did.  Without Hugh Hefner I wouldn't have been involved with a lot of Playmates and this site would not exist.  It isn't likely Hef has had much to do with the pick of models lately as Playboy went off the deep end, fashion models, no longer Girl-Next-Door models.
I got to meet Hugh on several occasions, including at the Playboy Mansion.  I could say he was always gracious.
The word we were getting lately was that he was no longer going out.  He was using a walker and didn't want to be remembered that day.  Not long after that news was getting out, he passed away.
The Mansion itself had been bought a long time ago buy Hef's neighbor with the understanding he could live there through his death.  The home next door and the Mansion were at one time a common piece of property is now back together.
RIP Hef